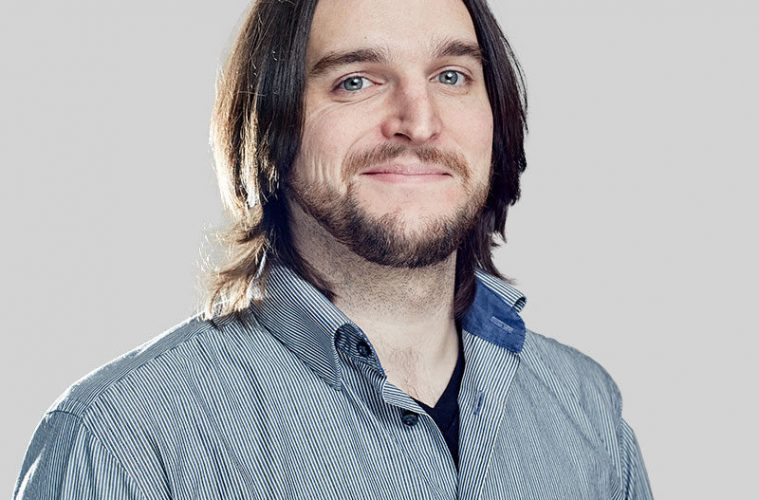 By Summer Stanley
Imagine Lady Mary sitting on her horse appearing refined, graceful and elegantly dressed for the occasion. We love her, we hate her, but mostly we adore her polished looks. Last month, Downton Abbey fans said goodbye to a show in which our longings for a stylishly poised era were more than fulfilled.
Because of the recent fascination, it's no surprise that even more women are being drawn into the lost art and sport of riding aside – in a side saddle, after nearly a century of riding astride. Of course, the UK has revived the tradition a bit ahead of the US, but we're more than happy to catch up with three races alone planned for this spring.
The 2nd annual Mrs. George C. Everhart Memorial Invitational Side Saddle Chase kicks off the 50th annual running of the Loudoun Hunt Point to Point Races at the Oatlands Historic House and Gardens on Sunday April 17. This race follows the Cheshire Hunt in Pennsylvania held in March, and precedes the High Hope Steeplechase in Kentucky in May. Be prepared to be impressed!
A lady's ensemble, referred to as a habit, generally depends on the riding discipline, and for fox hunting, it depends on the season and your hunt's attire guidelines. The basic rule of thumb for riding aside is somewhat similar to what's worn from the waist up for contemporary attire; a well fitted, perhaps cutaway styled jacket, vest, shirt and stock tie. With the addition of an apron in a matching or coordinating fabric you then have a habit, which is most traditional for women riding aside.
For formal days, the smart and tailored rider wears a habit in a darker color. Black, navy or charcoal with a canary or tattersall waistcoat (vest) and white or cream stock tie. To complete the look, a ladies' top hat, with veil is proper for married women. Women who are not married may wear a bowler without a veil. Of course a safety rated helmet with a chin strap is always correct and often required. For cubbing days in the hunt field or for informal hunt outtings one might see habits in subtle checks and tweeds patterns. Button down shirts and a man's ties vs. a stock tie or even nowadays a stock tie in an elegant paisley or checkered pattern would be considered correct. Brown gloves (for a woman who is not widowed), a hunt whip and a sandwich case make for a lovely look!
Locally, TriCounty, Feeds, Fashions, Finds in Marshall provides consultations for ordering side saddle attire directly from English label Alexander James, offering ready to wear items in the finest material from some of the oldest mills and weavers in Britain. Middleburg Tack Exchange has been in business for 25 years, specializing in both new and used English riding tack and apparel, including consignment habits and accessories. Alexander James will be featured at TriCounty on May 27 and 28. For information or an appointment email [email protected]
Alternatively, some side saddle riders might prefer more historically correct and period inspired dress, whether for show, parades or historical reenactments in which case these habits and costumes are often purchased vintage, or custom made. Here you might see more vivid colors, varied fabrics and elaborate details.
Cindy Westbroek, owner of Wildhorse Fashion in Utah, has been making side saddle clothing for over a decade. Combining her passion for horses, living history and sewing she began making the clothes when she started riding aside, and quickly discovered there were very few affordable resources for acquiring these pieces. Specializing in period riding habits of the 1800s, she creates everything from late 1700s to modern day styling.
"I take great pride in every piece I make or have ever made. Each one takes on a personality of it's own as it evolves," Cindy says.
Across the pond, the Vintage Tack Room, in Midhurst, West Sussex, England, was established in 2013 to curate, buy and sell the best in vintage riding clothes.
"The company has grown enormously since starting and now is the first call for any hunting man or woman, and for any side saddle rider, to either sell their cherished coats and habits, or to buy a 'new' one. Although by new, we can mean as old as 150 years!" says shop owner, Mia Woodford.
The growth in side saddle has been so fast, that they have set up a separate web site to cater to this special audience. The Vintage Sidesaddle Company, already running on Facebook, will open its doors officially in May. For those equestriennes ready to ride aside and replicate the romance of the Victorian and Edwardian eras, joining the likes of Elizabeth Taylor, Grace Kelly and Elsa Martinelli (all filmed in the side saddle), it's time to look the part!
Where to hunt in Northern Virginia and the US:
Cherry Blossom Farm LLC, Middleburg, VA; 5402872034; http://www.cherryblossomfarm.net/sidesaddle.html
Middleburg Tack Exchange, 103 West Federal St., Middleburg, VA; 5406876608; middleburgtack.com
TriCounty Feeds, Fashions, Finds, 7408 John Marshall Hwy, Marshall, VA; 5403641891; tricountyfeeds.com in partnership with Alexander James
The Side Saddlery, 554 Morley Ct., Belford, NJ; 7329628747; thesidesaddlery.com
Recollections, Inc., 7956 County Road 451, Hawks, MI; 18004525925; recollections.biz
Custom & Tailoring Services:
Wildhorse Fashion, Clearfield, Utah; 8014586488; wildhorsefashion.com
Tracy Michele Designs, Neptune, NJ; 7328047088; tracymicheledesigns.com
Ewbank Clothiers, 6807A Lord Fairfax Hwy, Berryville; 5405149565; Facebook
Highcliffe Clothiers, 112 West Washington St., Middleburg; 5406875633; highcliffeclothiers.com
Where to hunt in the UK:
Alexander James, 6 Mossfield Rd., Pendlebury, Manchester; +44 (0)161 793 6340; alexanderjames.co.uk
The Vintage Sidesaddle Co., Hoyle Ln., Midhurst, West Sussex; 01798 867517; vintagesidesaddlecompany.com; vintagetackroom.com; Facebook
The Old Hunting Habit & Co., Mellor Rd., New Mills Derbyshire; 07855 433 770; theoldhuntinghabit.co.uk
Side Saddles, Burnt Hill, Thatcham, West Berkshire; 07770 954 367; sidesaddles.co.uk
Showtime Supplies, Forest Barn, Salem, Carmarthenshire; 01558 824 163; showtimesupplies.co.uk
Side Saddle Lady, 60 Argyll Rd., Pennsylvania, Exetor, Devon, England; +44 1392 271080; http://users.tinyworld.co.uk/sidesaddlelady/
Photos provided by:
Nico Morgan Photography (Dianas of the Chase, photographed), Wildhorse Fashion, Cindy Westbroek (photographed with her horse, Tanka), The Vintage Sidesaddle Company, and Middleburg Photo