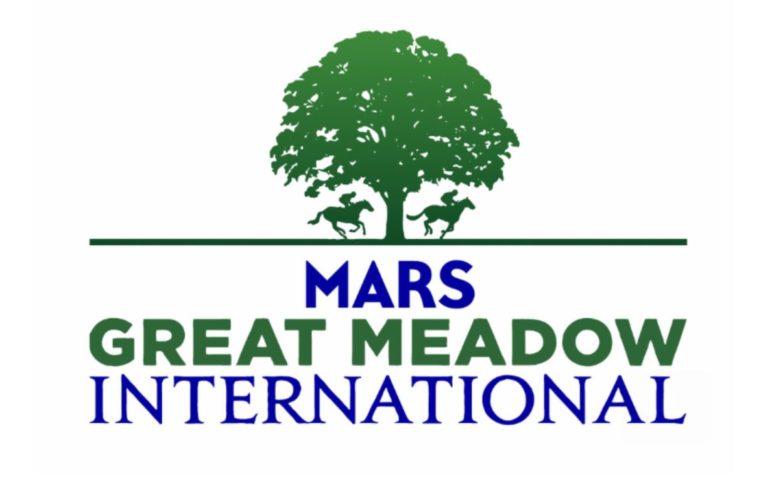 July 2, 2019 | Great Meadow International
The Mars Great Meadow International is pleased to partner with PEDIGREE Foundation, an organization dedicated to helping animal shelters find loving homes for dogs, and the Middleburg Humane Foundation, a local organization that provides a haven for abused and neglected animals, both large and small. The Mars Great Meadow International CIC2, 3 and 4*-S occurs in the Plains, August 22-25, 2019.
Now in its 5th year, the Mars Great Meadow International (Mars GMI) has been repackaged into a larger competitor and spectator-based event offering three levels of international equestrian competition. In addition to the equestrian competition, the 2019 GMI will highlight all things related to our canine companions. Leashed dogs are welcome and can enjoy amenities including a "MARS EQUESTRIAN VIP venue" – "Very Important Pet" cooling tent with swag, treat samples, and more. "Offering a space dedicated solely to the well being of our canine companions is part of our purpose to create a better world for horses, pets, and the people who love them," said Dr. Bridgett McIntosh, Director of Mars Equestrian. Other additions to the event schedule include canine demonstrations and dog-friendly programming and educational events for the whole family.
"Committed to helping animal shelters and rescue organizations find loving homes for dogs in need, PEDIGREE Foundation is a perfect non-profit partner for the revamped Mars Great Meadow International. Now that MarsGMI is dog-friendly, we want to support this fantastic organization that does so much for homeless dogs and the shelters who take them in," said Darrin Mollett, the organizer of Mars GMI.
"Middleburg Humane is a fixture in our community and has worked tirelessly to support dogs, cats, equine, and livestock. Thanks to generous donors, MHF has opened an expanded shelter on 23-acres on the western end of the Town of Marshall," continued Mollett, "Through its partnership with MHF, MarsGMI hopes to bring more donations and support to this local shelter."
A portion of MarsGMI proceeds will go to both organizations. In addition, visitors who bring donations, such as pet food or other shelter supplies to the event will receive free admission to the event, which occurs over four days.
"PEDIGREE Foundation is honored to partner with Mars Great Meadow International and Middleburg Humane Foundation on this event," said Deb Fair, Executive Director of PEDIGREE Foundation. "This opportunity allows us to gather the community in a fun and pet-friendly way and, together, highlight the millions of dogs in search of loving homes."
"With a 50-mile geographic service area, we now have the accommodations to continue to meet the needs or our existing clients, while expanding our programming to serve others," said Melanie Burch, Director of Development for The Middleburg Humane Foundation. "Partnering with MarsGMI will bring awareness to our mission, and, hopefully, bring us over the finish line with additional donations and contributions to our new shelter."
Tickets to GMI are available here. All grounds admission tickets to GMI include general parking and admission to the venue and Meadow Market vendor village featuring live entertainment, a beer garden, tasty offerings from top local food trucks, and family friendly games. Tickets also include admission to the Demonstration Station featuring exciting and educational demonstrations. For those seeking options featuring premier Virginia hospitality, special ringside boxes, tailgates and tables in the VIP pavilion are also available.