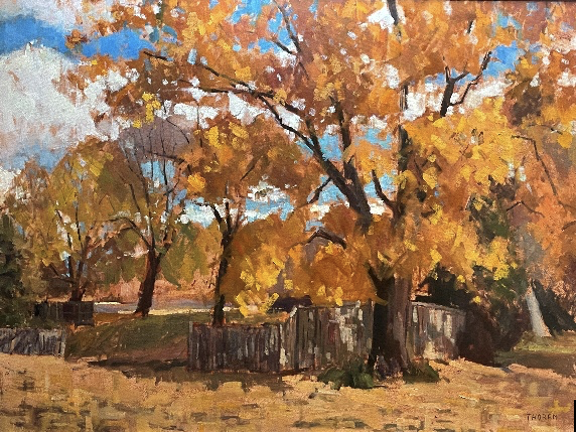 For Immediate Release:
September 22, 2022
The Byrne Gallery 
Middleburg, VA
The Byrne Gallery in Middleburg, Virginia, is proud to present Shades of Autumn, the latest series of plein air landscape and garden oil paintings by noted Virginia painter, Robert Thoren. This new exhibition for the month of October features impressionistic views that showcase the beauty of the Virginia countryside as well as scenes from Italy and France. Goose Creek and the foothills of the Blue Ridge Mountains are both represented in the splendor of the autumn season with color and majesty. The exhibition will be on display from October 5th – 30th, 2022. There will be a reception for the artist on Saturday, October 8th from 4:00 – 7:00, and a gallery talk on Saturday, October 15th, from 2:00-4:00. Drinks and refreshments will be provided. Both events and the exhibition are open to the public and all are invited to attend.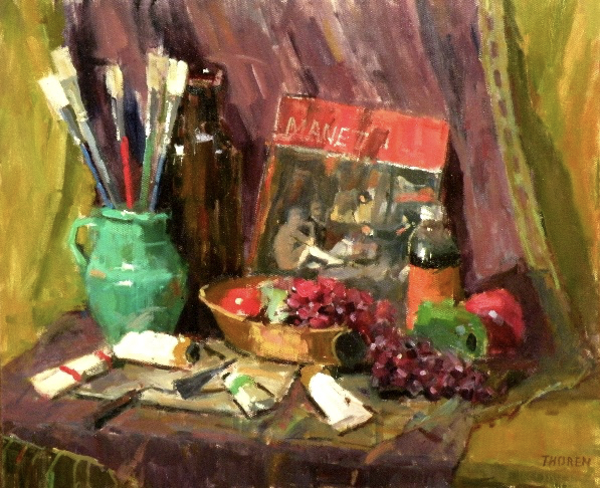 Robert Thoren is an avid proponent and practitioner of plein air painting. He has relished the opportunity to paint the Northern Virginia landscape, particularly the lush terrain of the Shenandoah Valley. Before moving to Virginia in 1993, Robert studied with teachers closely associated with the late Russian emigre impressionist Sergei Bongart. Mr. Bongart's work was often featured in exhibitions at the Frye Gallery in Seattle along with other noted artists and fellow emigres Nicolai Fechin and Leon Gaspard.
Like Sergei Bongart, Robert Thoren paints in a sensual, impressionistic style emphasizing vivid color and employ fresh dramatic brushstrokes. His artistic goal is to suggest spontaneity while maintaining a firm mastery of drawing and painting techniques. In his many still lifes, Robert celebrates the Bongart school's focus upon color and its ability to transform everyday objects into scenes of powerful emotion. Robert teaches both oil and acrylic landscape and still life painting through the Fairfax County Parks Authority.  He is an active member of the Washington Society of Landscape Painters.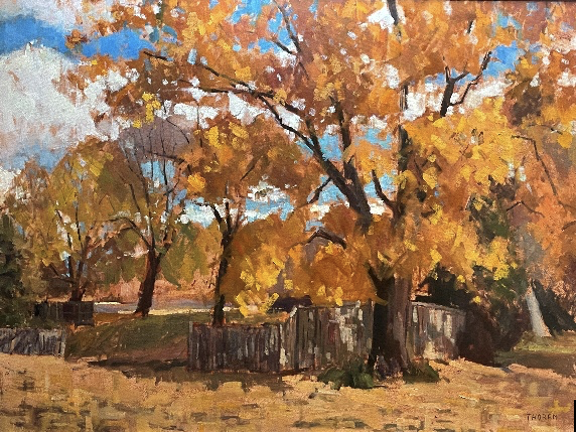 The Byrne Gallery is located at 7 West Washington Street in Middleburg, Virginia. Gallery hours are Monday and Tuesday by appointment only, Wednesday through Saturday 11 a.m. to 5 p.m. and Sunday noon to 5 p.m. Contact the Byrne Gallery for more information by phone at (540) 687-6986, by email at [email protected], or online at thebyrnegallery.com.