Nacho Figueras and Delfina Blaquier met with Middleburg Life for a styled photoshoot during a June trip to Middleburg, Virginia.
The Figueras family came to visit their son, Hilario Figueras, who is residing in Virginia to play polo with Beverly Equestrian for the summer season. While in Virginia, the duo is also helping to promote the newly formed Virginia United Polo League.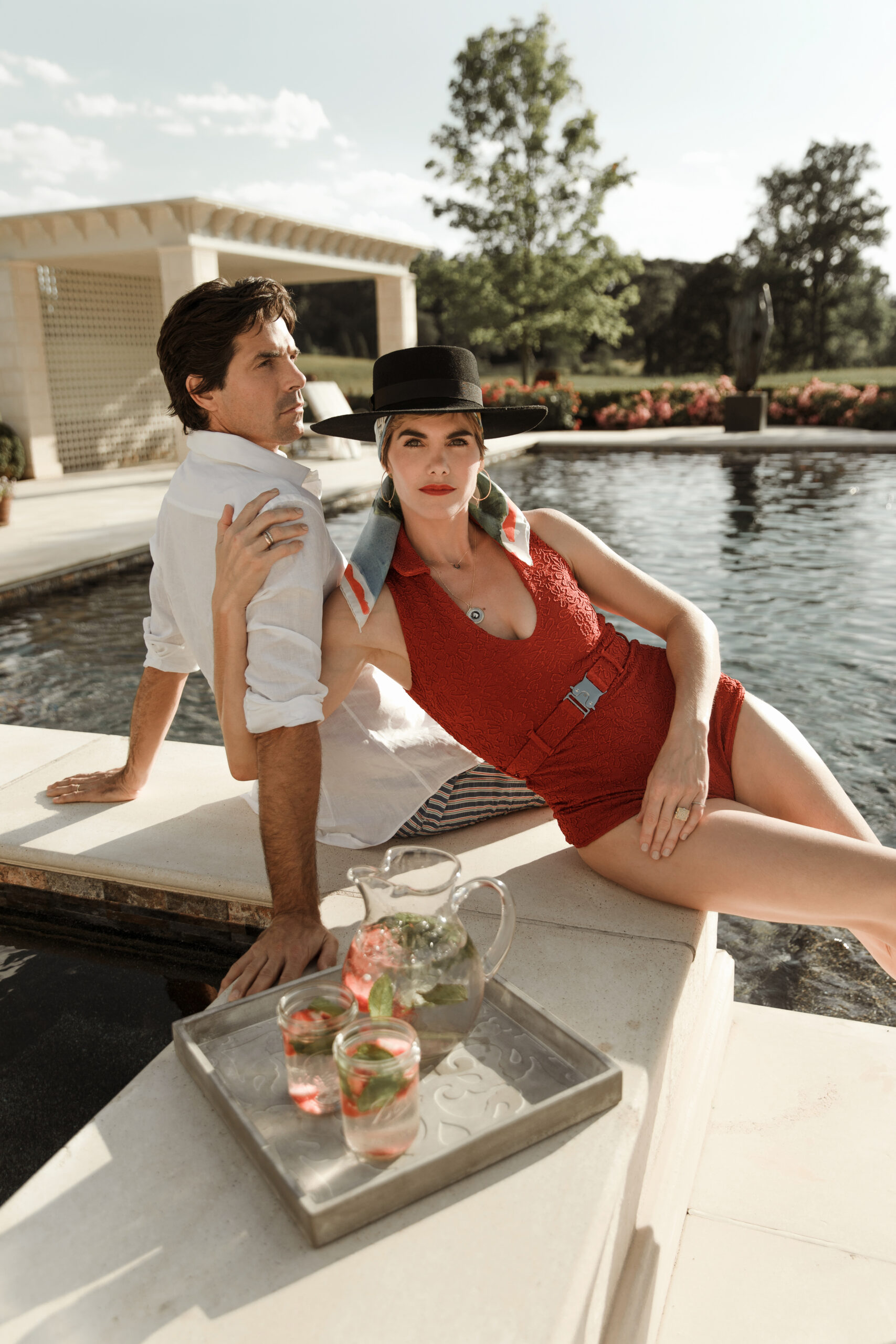 With big events like New York's Veuve Clicquot Polo Classic canceled this summer due to COVID-19, Nacho and his wife, Delfina, are using the time to focus on family and other business ventures. For Nacho, that means focusing on the release of his new fragrance collection IGNACIO FIGUERAS, which debuted at Bergdorf Goodman earlier this year. For Delfina, more attention can be given to the clothing brand ÀCHEVAL, co-founded by Sofia Achaval de Montaigu and Lucila Sperber. Delfina and Nacho came on as partners a season after ÀCHEVAL launched when Delfina was looking for something to wear to the royal wedding. She said, "I wanted something that would represent who I am, and I felt completely comfortable with one of the dresses they had." Delfina says ÀCHEVAL is inspired by "Argentine gaucho, the equestrian world, and a bit of '70s chicness." ML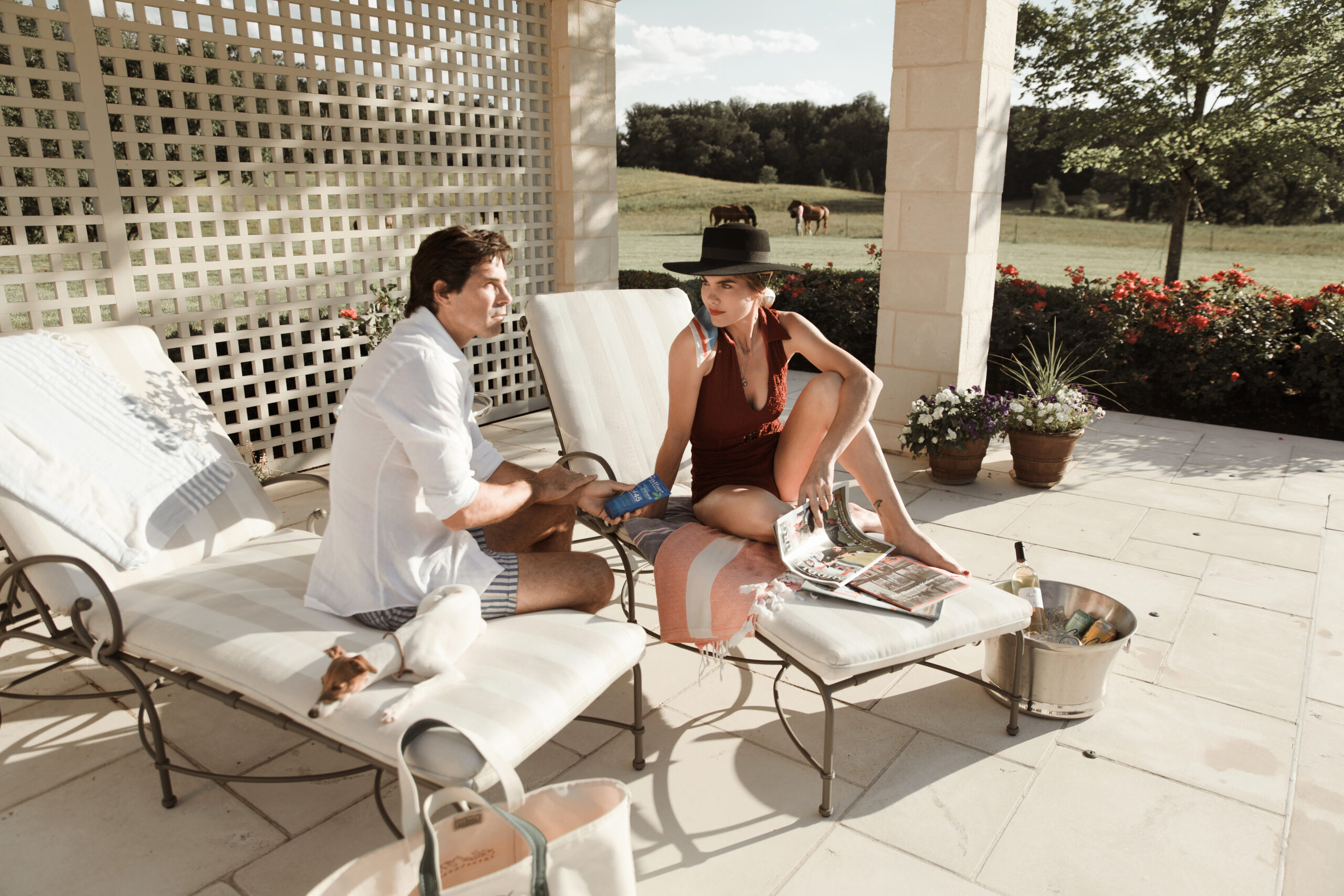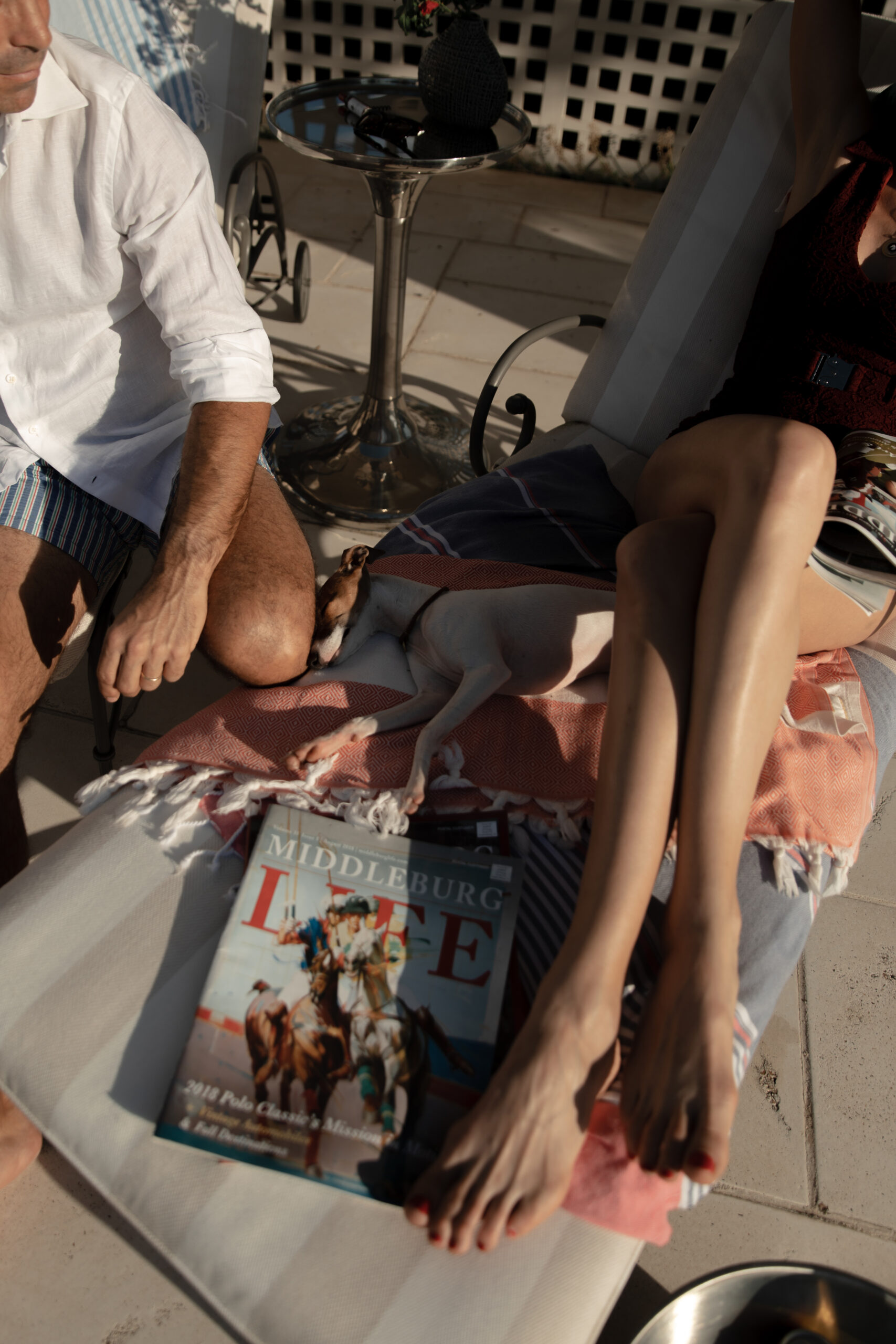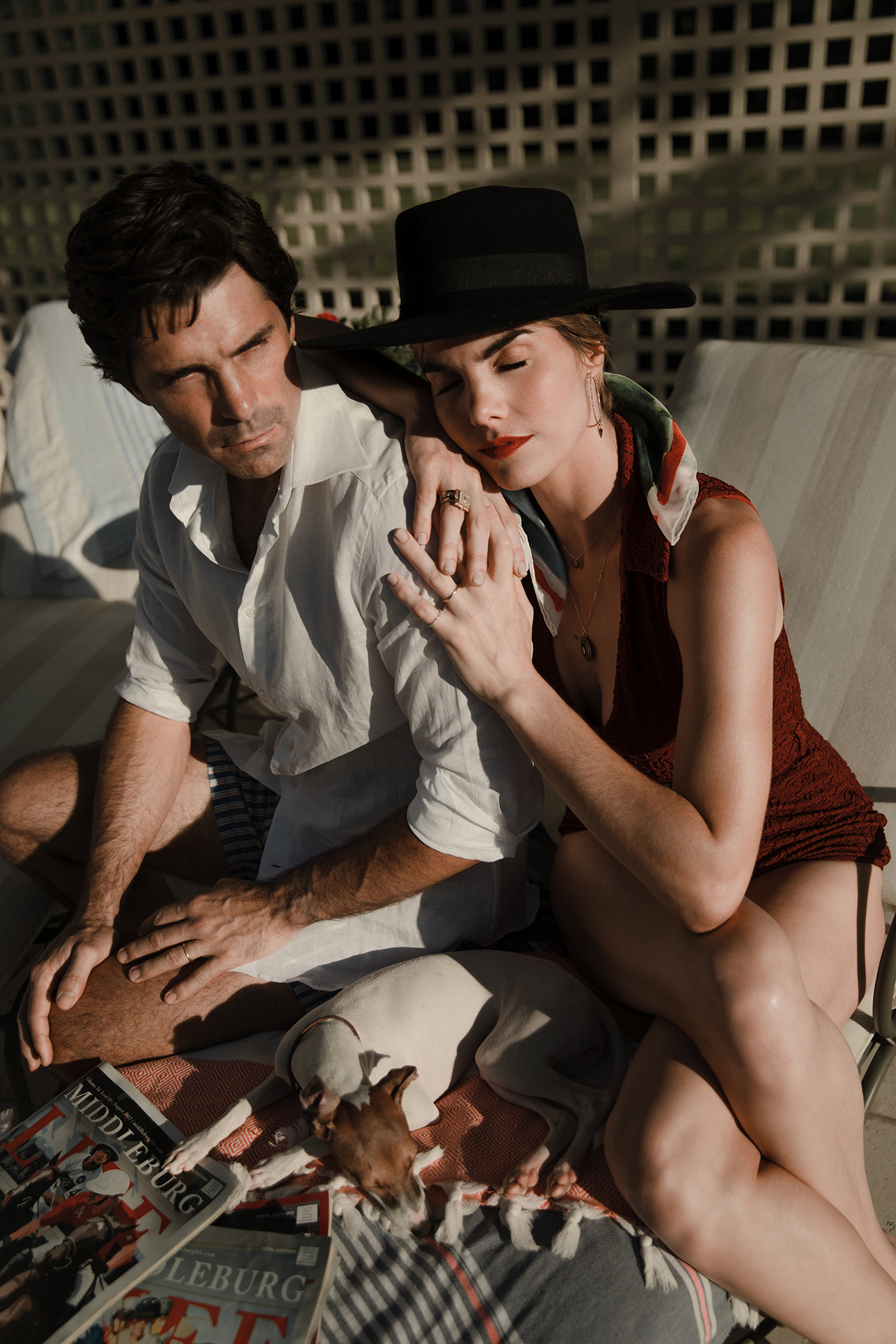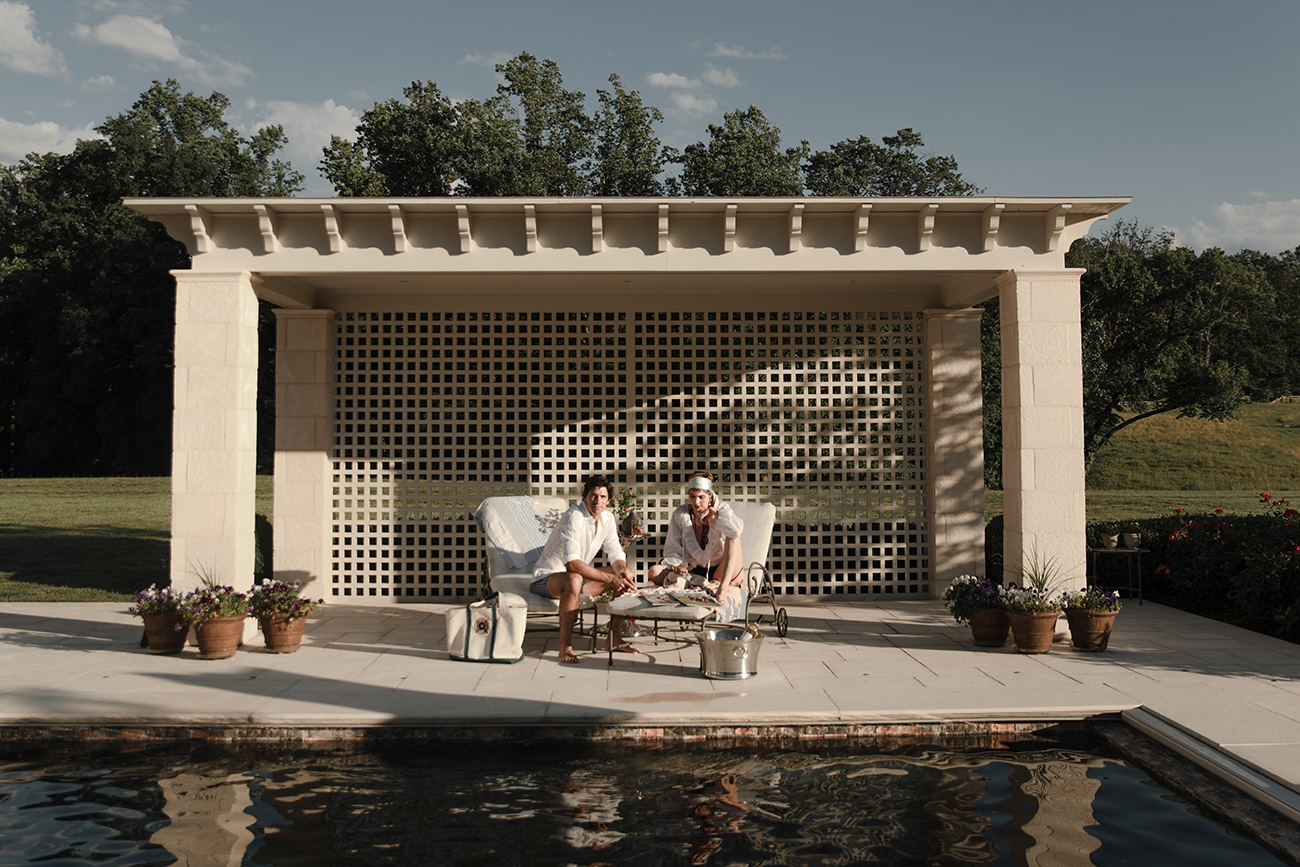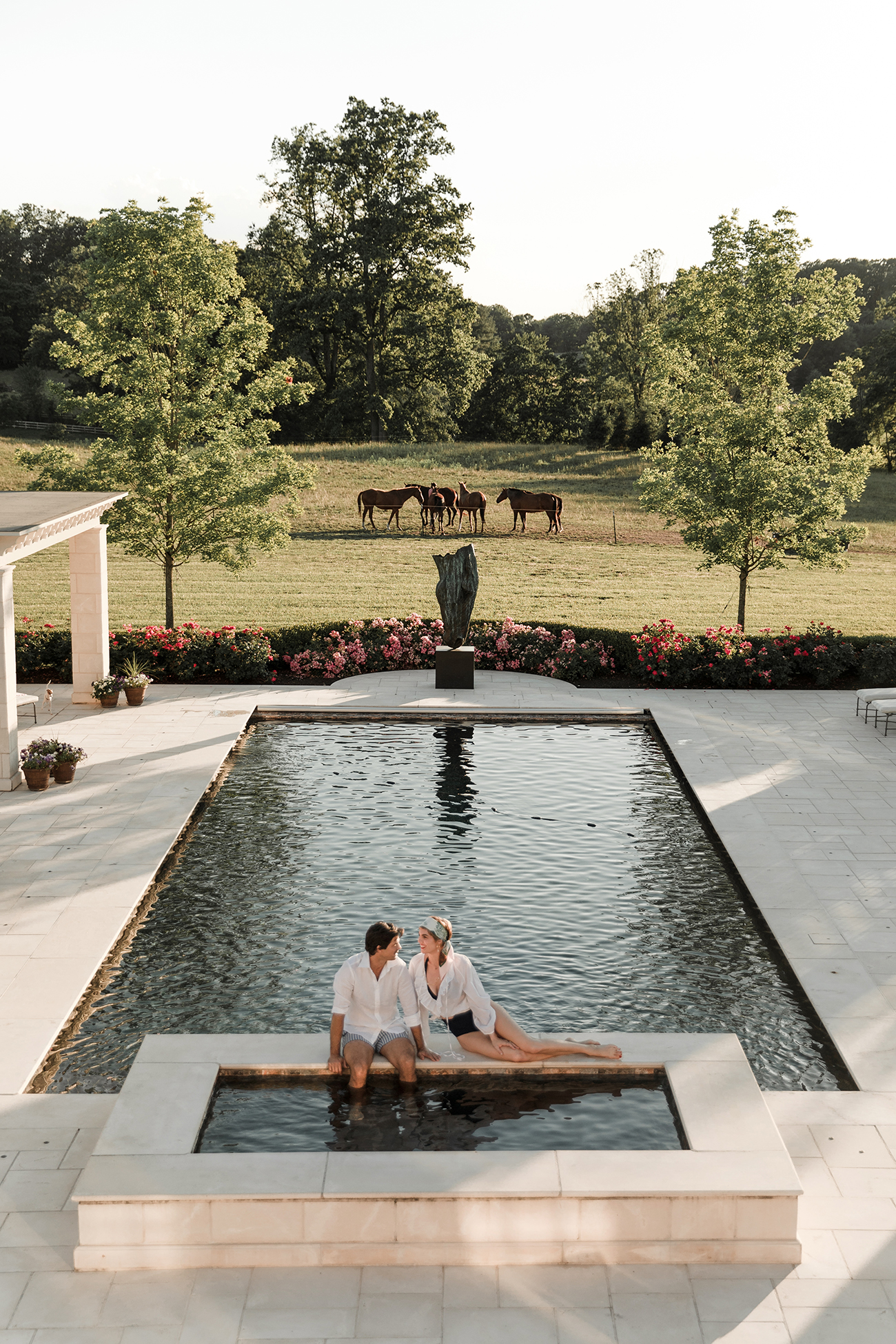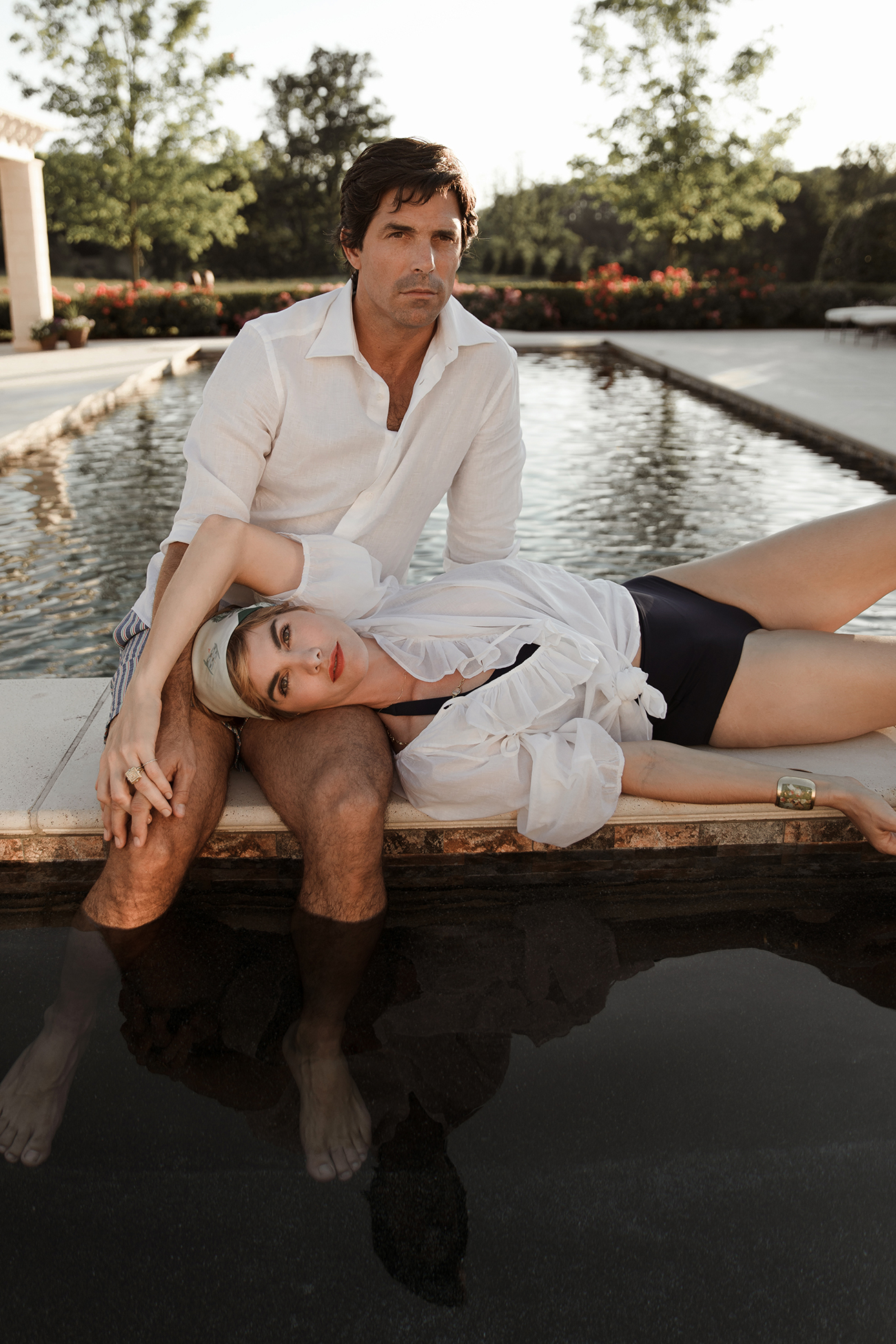 Photography
Kyla Jeanette
Creative Direction & Text
Jennifer Gray, editor for Middleburg Life
Make-Up
Charla L. Ruggles Malone, Salon Emage
Style Assistant
Megan Spurrier
Hat and women's shirt by Àcheval
Women's red swimsuit by Devon Windsor
Men's swim shorts by Banana Moon
Men's shirt by Stick & Ball (Available at Tri-County Feeds)
Scarf by Banniere (Available at Highcliffe Clothiers)
Jewelry by Mystique Jewelers
Copyright© Middleburg Life July 2020.