Photos by Michelle Baker
Guests came from near and far to attend the 33rd Annual Steeplechase Awards Dinner on Friday, March 8 at the Middleburg Community Center.

Cold temperatures did not keep guests away from the evening of friendship and fellowship. Guests drove from across Virginia, West Virginia, and even Georgia to attend the evening ceremony that Virginia Steeplechase Association Secretary/Treasurer Donald Yovanovich had planned so carefully. He welcomed guests with cocktails and hors d'oeuvres.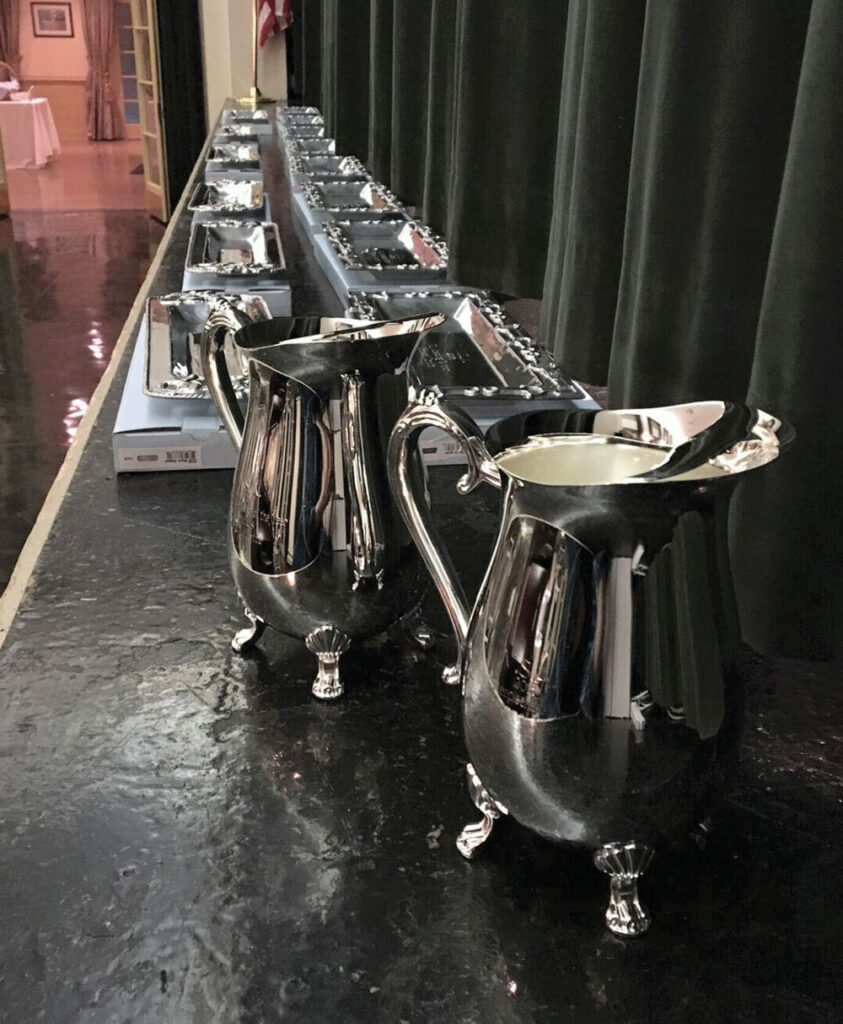 After cocktails and a delicious dinner prepared by Tutti Perricone, Virginia Steeplechase Association President Will O'Keefe emceed the evening's festivities regaling the audience with horse tales.

One of the evening's highlights was the Hall of Fame inductions. Mr. and Mrs. Stephen C. Clark, Jr. were inducted into the Virginia Steeplechase Hall of Fame. Topeador was the Hall of Fame horse inductee.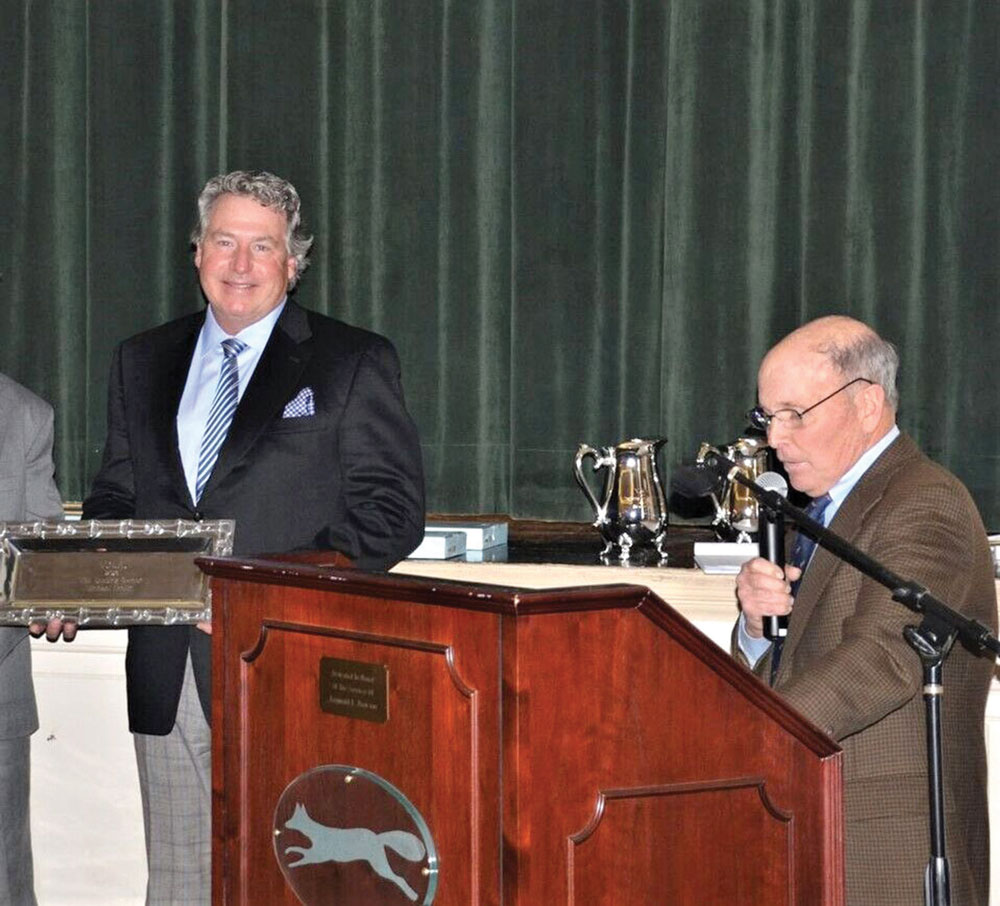 "What a great privilege to ride Topeador in 35 races and to win 25 of his races over timber. He was brilliant ride each time almost never making a mistake at his fences except a slip at Oatlands after a heavy rain. As an owner/rider I always felt welcomed riding in Virginia at the hunt meets and I appreciate the hospitality extended to me," said Henry Wood of Atlanta, Georgia who drove up to enjoy the event with his family and grandchildren.

Honorees like Wood and Michael A. Smith were quick to thank all the organizers, volunteers, sponsors and spectators in the sport of Steeplechase during their remarks, because they know without those wonderful people the sport could not exist. And they didn't forget the trainers, staff and jockeys who look after the wonder horses or the horses themselves in the night's comments.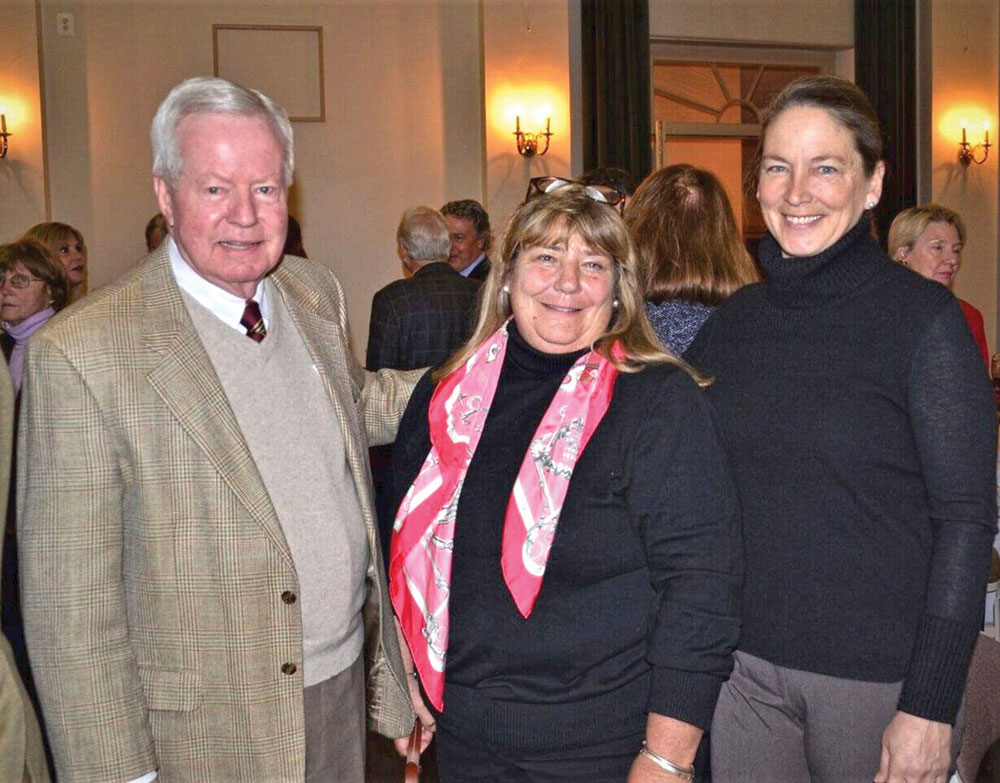 "To win owner of the year among so many eligible and wonderful owners is truly humbling and rewarding at the same time. Our timber horse of the year La Chevalier is a great athlete and a very kind-hearted horse, and we are blessed to have him run in our colors under the great training effort of Julie Gomena," said Michael A. Smith, vice chairman of Valley Proteins Inc.
"I was so shocked that with only two horses in training in 2018 to come up winning four VSA awards and I am so grateful to both our trainers and to Jack Doyle who rode both horses this season for an amazing year."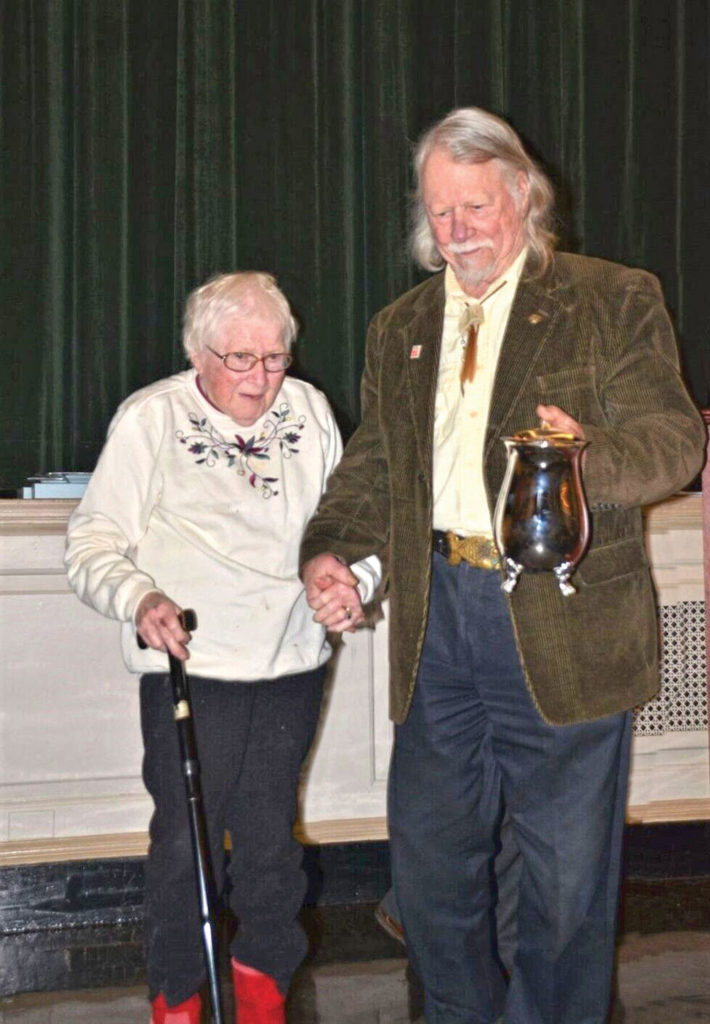 2018 Virginia Steeplechase Association Final Standings

OPEN LEADING OWNER: Irvin Naylor
OPEN LEADING TRAINER: Cyril Murphy
OPEN LEADING RIDER: Jack Doyle
OPEN LEADING HURDLE HORSE: All the Way Jose (Buttonwood Farm)
OPEN LEADING TIMBER HORSE: Le Chevalier (Michael Smith)
VSA LEADING OWNER: Michael Smith
VSA LEADING TRAINER: Neil Morris
VSA LEADING RIDER: Barry Foley 31
VSA LEADING HURDLE HORSE: Mercoeur (Fr) (Michael Smith)
VSA LEADING TIMBER HORSE: Le Chevalier (Michael Smith)
VSA LEADING HORSE ON THE FLAT: Eryx (Sara Collette)
VIRGINIA OWNED STEEPLECHASE HORSE OF THE YEAR: Personal Start (Magalen Bryant)
STEEPLECHASE HORSE OF THE YEAR: Zanclus (Sara Collette)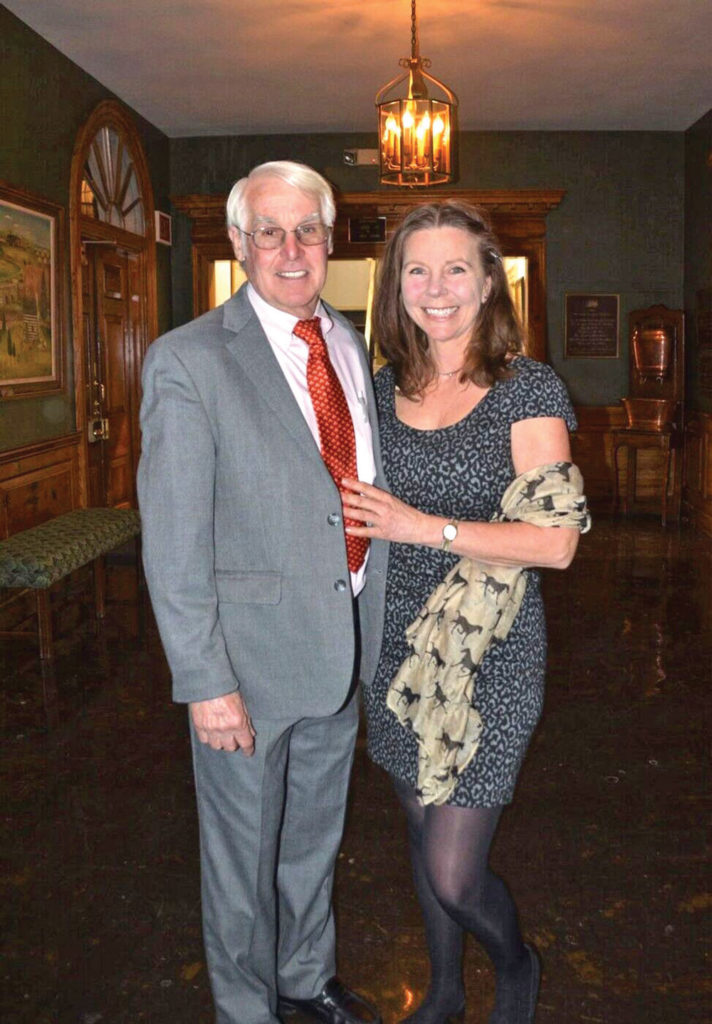 This article first appeared in the April 2019 issue of Middleburg Life.