The audience at the Sunday, Sept. 11 performance of the Middleburg Concert Series will enjoy music with a Latin theme at its Monterrey in Middleburg concert. The guest artists will be Esencias, the unique and popular group of classically trained musicians from Monterrey, Mexico, who incorporate traditional folk music from Northern Mexico into their repertoire. Also featured will be performances by Musicians in Residence Dr. Alan Saucedo on the cello and Cynthia Saucedo on the violin.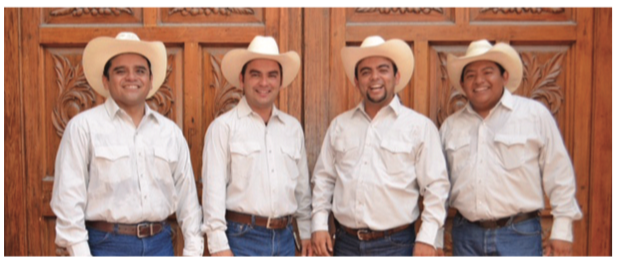 The members of Esencias are graduates of the prestigious Escuela Superior de Musica y Danza. They are popular not only in Mexico but have appeared in many international festivals in Italy, Croatia, Spain, Portugal and the United States. Dr. Saucedo describes their Latin selections as unique to the culture of Northern Mexico, not to be confused with the salsa or mariachi bands that come to American minds when thinking of Mexican music.
The major sponsor for the Sept. 11 performance is Ann MacMahon of Sheridan MacMahon Realtors. The concert will be at 4 p.m. in the Middleburg United Methodist Church located at the corner of Washington and Pendleton Streets. Immediately following the concert, members of the audience are invited to a reception to meet the artists and enjoy light refreshments provided by Casa Tequila Bar and Grill, a new Mexican restaurant in Purcellville that has become very popular with area residents. Admission to both the concert and reception is free. Donations are requested. The goal of the Middleburg Concert Series is to provide virtuoso performances to residents and visitors to the Middleburg area without the need to travel long distances.
For more information, contact [email protected]