By Heidi Baumstark
One woman couldn't take it.
The poor quality housing. The lack of plumbing. The unacceptable living conditions. So she took action.
Her name? English-born Rene Llewellyn, who came to Middleburg as a young war bride. Until the early 1980s, a dirt path on the western edge of the village of Middleburg was overlooked, forgotten by most.
This dirt path was Windy Hill Road.
The housing there was in rough shape with 12 families who lived there sharing six outhouses and two hand spigots to pump the town's water, which had to be carried home in buckets. That's when Rene Llewellyn entered the scene.
As a local citizen witnessing these conditions, Llewellyn was compelled to say, "This is not acceptable. Not anywhere, but especially not in my adopted country."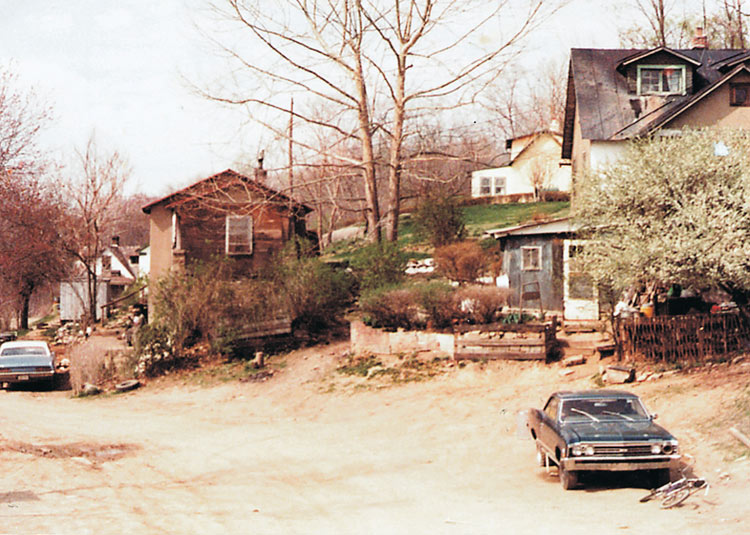 Historical photo of Windy Hill Road (photo courtesy of the Windy Hill Foundation).
Her disgust of the conditions motivated her to raise $1 million locally. With the help of the Loudoun County Housing Office, she received a U.S. Department of Housing and Urban Development (HUD) grant to renovate the mix of ramshackle houses. And in 1981 that was the beginning of the Windy Hill Foundation, a 501(c)(3) organization with a noble mission: to provide safe, decent and affordable housing to low and lower-income families in Loudoun, Fauquier and Clarke counties, and to encourage self-improvement and self-sufficiency among
tenant residents.
Today, the Windy Hill Foundation has created 67 attractive and affordable housing units in Middleburg: 11 single-family detached homes on Windy Hill Road known as the "Cottages," 16 units at Llewellyn Village Apartments located at the end of Windy Hill Road, 14 units on Virginia Lane, 20 apartments at Levis Hill House for the elderly and six units at Barton Place, a historic stone structure gifted to Windy Hill in the mid-1990s by Al Barton, the foundation's
second president.
But it doesn't stop there.
In 2012, Windy Hill expanded to 18 units in The Plains with the completion of Piedmont Lane, which consists of 16 units in five different buildings, and The Rectory with two units. In Marshall, 30 affordable townhomes are slated to be built. The foundation contracts with TM Associates Management Inc., a separate property management company that oversees all the properties, many of which are certified as "green" buildings through EarthCraft Virginia.
Eddie Wright of Middleburg was an early board member from the foundation's inception. "We used to meet in Rene's home on Chinn Lane. She was quite a lady; a real go-getter," said Wright, a former vice president of Middleburg Bank with a 42-year banking career.
He added, "The area was run down with dilapidated housing. Now you drive into Middleburg in any direction and it looks nice. Middleburg is unique; it takes care of its people. This has been possible through gifts, influence and caring about the community."
In 2005, the Windy Hill Development Co. was formed. Kim Hart is the manager of the company, which partners with other businesses to jump-start affordable housing projects. Hart also led the foundation for years; but on Oct. 1, Bob Dale — a board member for 25 years — accepted the foundation's position as executive director.
Dale remembers Llewellyn well. "She got a few of her wealthier friends together to give to this effort. She was definitely a very spirited woman. Very classy with a lot of 'presence;' she was very calm, articulate and passionate. When she talked about it, you could feel it."
Going farther than most programs of its kind, Windy Hill offers its 140-plus residents a range of family services to ensure sustainable, ongoing success, including better health care, education services and offering positive, motivating life experiences that encourage self-improvement and self-sufficiency among its residents — the second half of the foundation's mission.
When it comes to these programs, Dale said, "That's where my focus will be: continuing to offer the family services programs for our residents."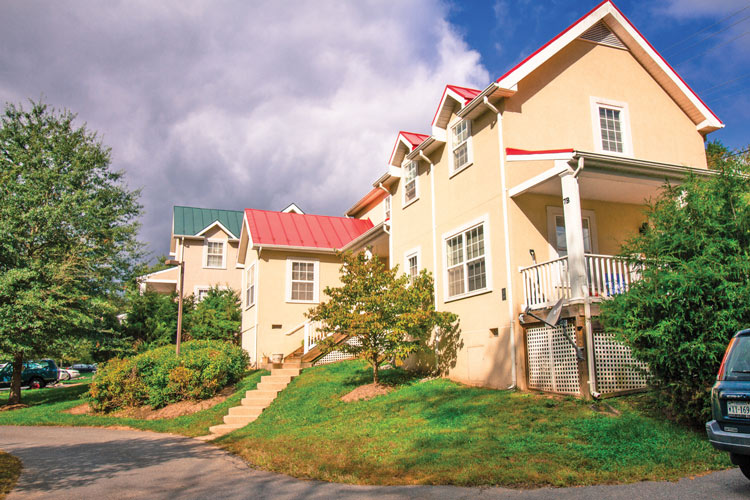 Virginia Lane (photo by Eryn Gable).
The community room at Llewellyn Village Apartments is where many of these programs are held, such as after-school programs offering students a safe place to socialize and participate in activities like independent reading, group reading, educational games, arts and crafts, supervised computer use and trips to the Middleburg Library. Then there are children's summer programs and healthy child programs. Then there is the "Study Buddy" program offering one-to-one tutoring for students in grades 1-5 with adult volunteers at Banneker Elementary School.
Levis Hill House, a two-acre site next to Windy Hill Road, opened in 2008 as Loudoun's first, certified "green" apartment building and the first in the county to win an Energy Star award from the Environmental Protection Agency and HUD. Programs are held there for seniors including health-care screenings, bingo, arts and crafts, and fellowship meals such as "Friday Feasts," run by a team of volunteers who bring a home-cooked meal every other Friday.
Two full-time employees are needed to manage the planning and delivery of these programs. Claire Louis serves as director of programs and has been working for the Windy Hill Foundation since 2008 as the first resident services manager. Thomas Garnett serves as the family programs manager.
Noreen Belle, a resident at Llewellyn Village Apartments for four years, said her two children are involved in these programs. "Last Valentine's Day, they had a dinner for everyone. To help parents, they offer free baby-sitting during events like ladies nights and movie nights. It's nice to have these activities right here at the property," Belle said.
Threasa Thompson is a Levis Hill House resident who has lived there for about three years. But she's a local who remembers the "old" Windy Hill and the rough shape it was in. "I was living in the area before it was fixed up. It used to have outdoor toilets and we didn't have [running] water yet. I remember that. But it was still nice to live close to town."
Now at Levis Hill House, Thompson enjoys the many activities offered. "I help the older residents who can't drive. They give me a list and I go to the grocery store for them," she said. "And Claire and Thomas help us a lot." She also remembers the days before Levis Hill House and Llewellyn Village Apartments were built and when old houses occupied the space.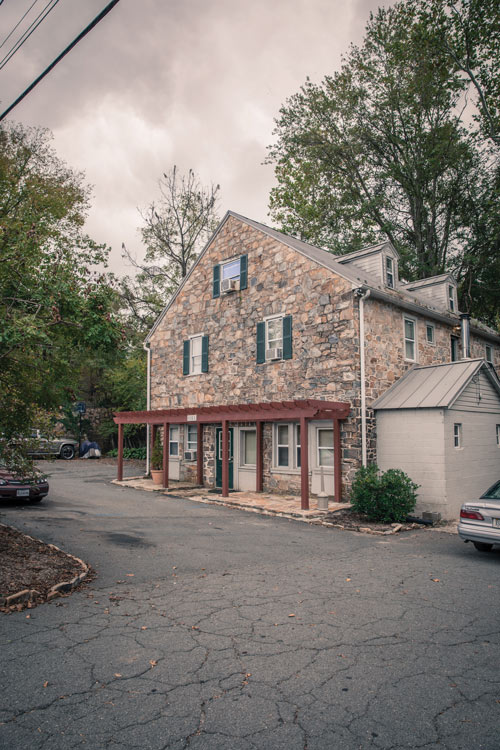 Barton Place (photo by Eryn Gable).
Judy Washburn, one of the original board members since 1982, noted: "With the housing on Route 50, The Plains development and the 30 townhomes about to be built in Marshall, the word is finally getting out, and hopefully the programs we provide will become better known. I don't think there is a lot of affordable housing that provides services to improve the residents' quality of life, as well as just putting a roof over their heads."
The Nov. 18 "Epic '80s Gala" at Salamander Resort & Spa will celebrate the foundation's 35th anniversary. This is their most important fundraising event since "money raised at the gala goes directly to fund our family services programs," Dale added.
Because of Llewellyn's vision, the area has been transformed. And the transformation continues to spread.
Because of one woman's inability to look the other way, many have paved new paths to improve their lives. And that's worth celebrating.  ML
Windy Hill Foundation: 2 W. Washington St., Middleburg, VA 20117; 540-687-3997; windyhillfoundation.org.